Cyber-safety
Kids are being exposed to disturbing content on their computers.
Watch this segment where Dr Janet Hall talks to A Current Affair
Dr Jan's Newsletter
Subscribe and receive for free:
FREE MP3, Unique Application of the Five Love Languages and Dr Jan's 50 Guidelines for Integrity and Success
Dr Jan's websites:
Categories
---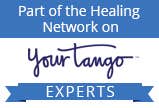 Twitter: drjanethall
---
"I love the abstract, delicate, profound, vague, voluptuously wordless sensation of living ecstatically." —Anaïs Nin
@PeteCroftsAHHA Hi Pete How are you? Sending happies Dr Jan
Don't Look Back! You Are NOT Going That Way!