Cyber-safety
Kids are being exposed to disturbing content on their computers.
Watch this segment where Dr Janet Hall talks to A Current Affair
Dr Jan's Newsletter
Subscribe and receive for free:
FREE MP3, Unique Application of the Five Love Languages and Dr Jan's 50 Guidelines for Integrity and Success
Dr Jan's websites:
Categories
---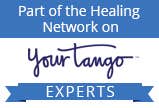 Twitter: drjanethall
---
Dr Janet on the panel for TV show Cosmetic Surgery. https://t.co/105mtEgpvA
Brené Brown once wrote, "Embracing our vulnerabilities is risky but not nearly as dangerous as giving up on love and belonging and joy "
"Vegetarian" is an old African word meaning "bad hunter".