Dating After 60
Dr Jan delivers an important message to people over 60 who are back on the dating circuit.
Segment from SBS's Insight episode about Dating After 60
Dr Jan's Newsletter
Subscribe and receive for free:
FREE MP3, Unique Application of the Five Love Languages and Dr Jan's 50 Guidelines for Integrity and Success
Dr Jan's websites:
Categories
---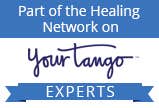 Twitter: drjanethall
---
"I love the abstract, delicate, profound, vague, voluptuously wordless sensation of living ecstatically." —Anaïs Nin
@PeteCroftsAHHA Hi Pete How are you? Sending happies Dr Jan
Don't Look Back! You Are NOT Going That Way!