Dating After 60
Dr Jan delivers an important message to people over 60 who are back on the dating circuit.
Segment from SBS's Insight episode about Dating After 60
Dr Jan's Newsletter
Subscribe and receive for free:
FREE MP3, Unique Application of the Five Love Languages and Dr Jan's 50 Guidelines for Integrity and Success
Dr Jan's websites:
Categories
---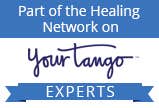 Twitter: drjanethall
---
Dr Janet on the panel for TV show Cosmetic Surgery. https://t.co/105mtEgpvA
Brené Brown once wrote, "Embracing our vulnerabilities is risky but not nearly as dangerous as giving up on love and belonging and joy "
"Vegetarian" is an old African word meaning "bad hunter".